CDK Community Survey - 2021 Q1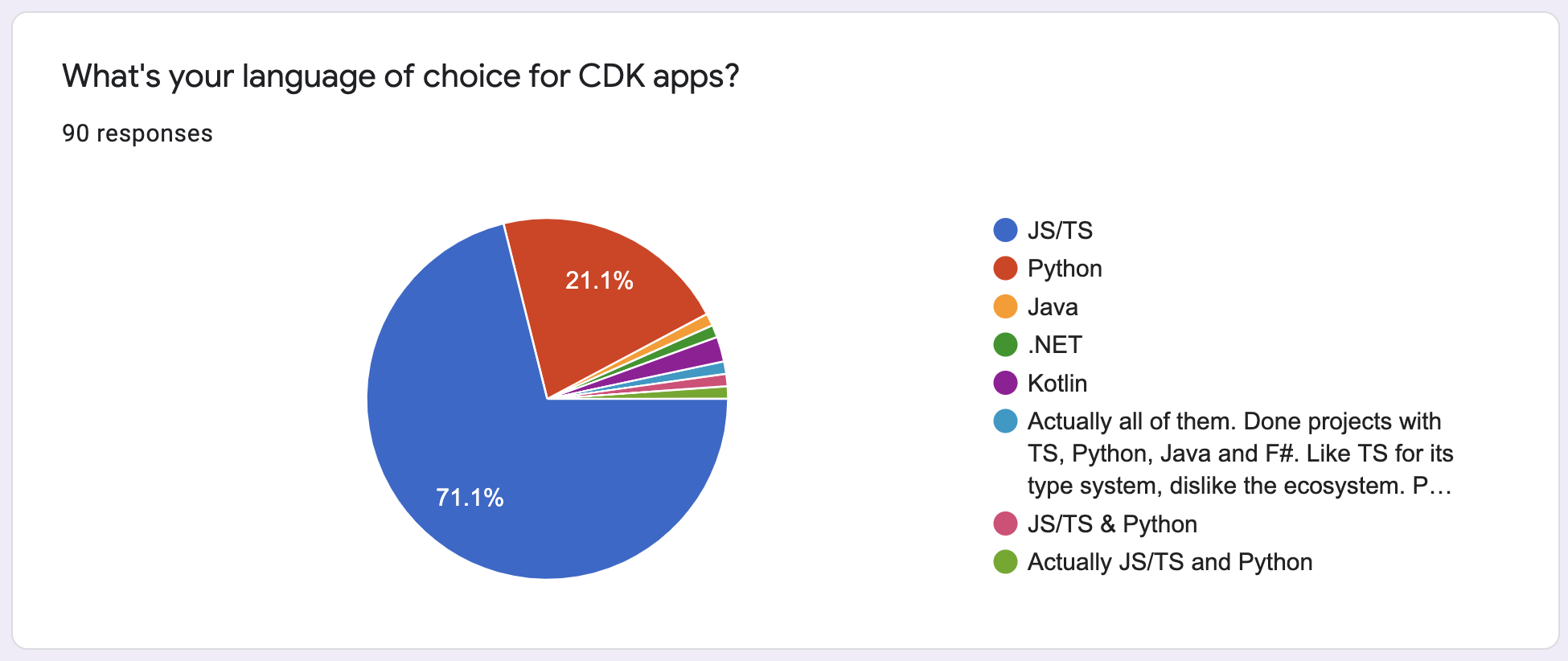 The first quarter of 2021 is in the books... Another quarter, another CDK community survey!
This quarter saw 90 responses! Thank you all for participating.
Organization Size
Q4 responses are on the left, Q1 responses on the right:
The mid-size teams get another big bump in usage.
Experience
Not much of a change here.
Bootstrapping
A little uptick in Projen usage but it seems like we've still got people bootstrapping their apps in various ways.
Previous Infrastructure as Code Experience
Still not much of a shift here. Most respondents are coming from some IaC background.
Construct Usage
A little decrease in construct building here. However, the use of 3rd party constructs is going up and that's a good sign.
Construct Catalog
Getting the Construct Catalog up to speed and useful is going to be a big push in 2021. So far there hasn't been much change.
Abstractions
Multi-stacks apps are going up, but nested stacks are about the same.
CICD and automation
Automation continues to go up! Over 80% of respondents said they're using some kind of automation for their CDK code and that's great.
Kubernetes
Kubernetes numbers aren't changing much, but I just appreciate the specific answers some people provide, like " Kubernetes sucks".
Continued Use
I wonder what "it's complicated means". I'm also very confused about the non-graphical Terraform usage with Gov.
Language Choice
Similar values as last quarter expect we're seeing more orgs leverage the polyglot nature of the CDK.
Help
No significant shifts here.
Conclusion
Thank you to everyone who filled out the survey. This is the 4th community survey, and it's fun watching the trends move, even if slowly. If you have suggestions on what questions should be in this survey, or other comments in general about it, please feel free to drop my a line on the cdk.dev Slack Server or on Twitter. Happy constructing!